(Mazey and Eli bringing you a few words of Easter wisdom...)
With Easter just a hop away (sorry) it's time to 'remindify' (an Amy word) everyone of the hazards of the holiday.
These potential dangers – disguised in pretty, tempting colors and tastes - also apply to small children not just animals.. so take heed.
Flowers… all the smelly-good flowers you buy from the tent cities that pop up during the holidays are more than likely poisonous to your pet. Easter (actually all) Lily's are toxic. If ingested even one leaf can cause kidney failure in both dogs and cats.
Chocolate… I am astonished at the number of people who do not realize how toxic chocolate can be to a dog. Yes, I've had friends whose dogs have survived

devouring an entire bag of M&Ms. They were very fortunate. Like people, dogs learn to crave chocolate once they get a taste of it. Chocolate contains theobromine, a natural stimulant found in the cocoa bean. It increases urination and affects the central nervous system as well as heart muscle. All chocolate contains different amounts but it's the theobromine that is poisonous to dogs.
Easter grass… plastic Easter grass is non-digestible. It can get caught in the intestines, leading to blockage and possible perforation and obstruction, meaning your pet will not be able to hold down any food or water and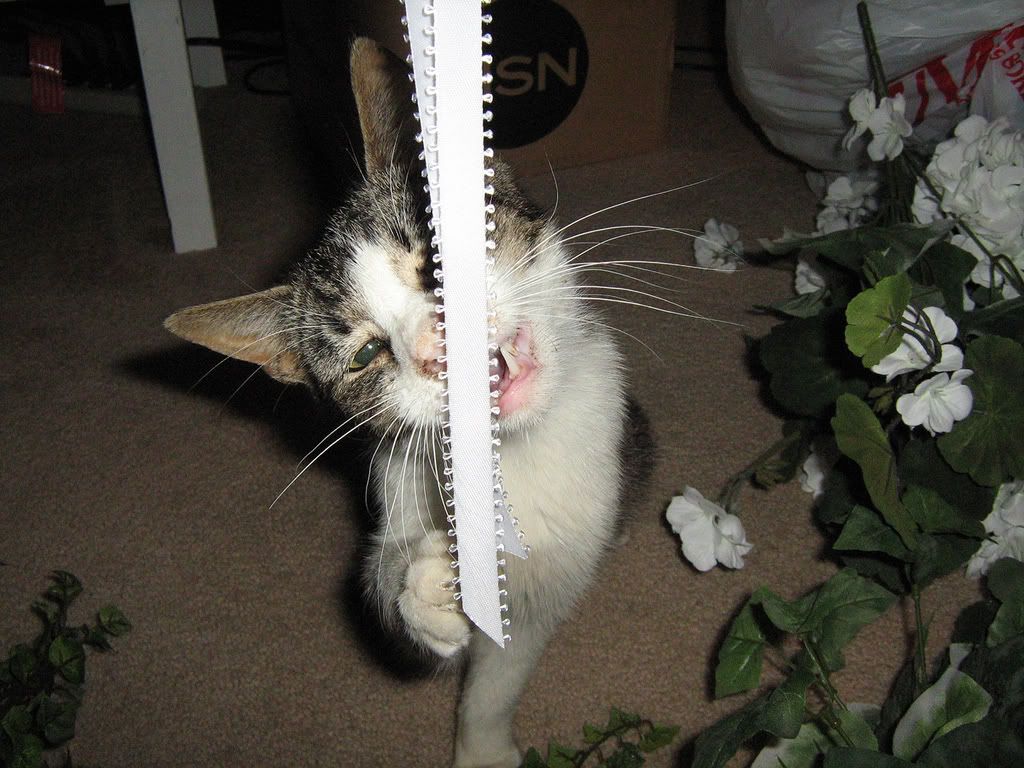 will require surgery. If left untreated it can kill them. Cats would just welcome the chance to get a hold of a pile of plastic Easter grass. However, like dogs, once they ingest it, it can and will cause choking and can become lodged in the stomach or intestines creating an obstruction.
Bunnies… most bunnies received as gifts at Easter become unwanted pets before they even reach 18 months. Behind dogs and cats, rabbits are the third most abandoned pet – shelters are filled beyond capacity. If you feel you are able to give the proper time and care to a rabbit, adopt one from your local shelter.
Relatives… um… you're on your own. I have my own to deal with...